Being an expert requires lots of commitment, great use of tools and skillfulness in time management. What's the best stud-finding tool that fits work for every wall?  Zircon metalliscanner is absolutely the best antidote to this poison that pinches the expertise of many contractors.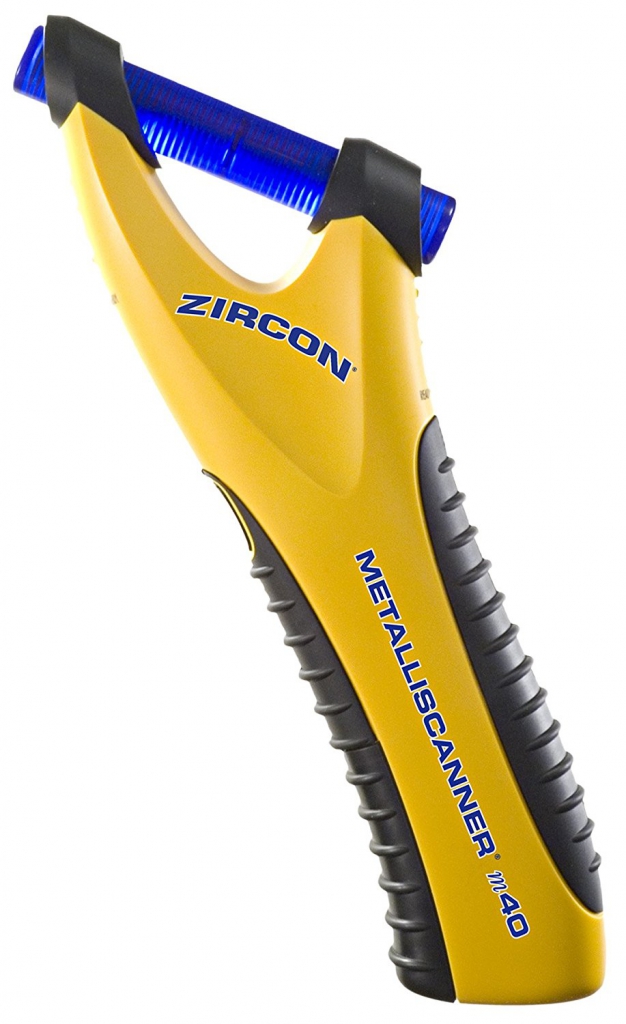 The Zircon metalliscanner M40 reviews intend to give you adequate features that may intrigue you to opt for this amazing product.
Definitely, you can't get less with all the Zircon metal scanner as it gives you confidence on taking contracts irrespective of the wallboard as this product can perfectly work effectively and flawlessly with its high penetrating power, awesome portability, highly coveted electronic features with a strong replaceable battery with 9volts.
Let's consider this subject discreetly by considering the amazing features of this product.
Zircon MetalliScanner M40 Review | 5 Major Features
1. Great for Metals
Finding metals could be appalling and devastating to some extents but that is no longer an issue with Zircon MetalliScanner as it can easily detect metals both ferrous (metals that contain iron) and non-ferrous metals (metals that don't contain iron).
The product is capable of detecting ferrous metals that is 2inch behind the wallboard and 4inches for non-ferrous metals behind the wallboard.
Are you obsessed with the possibility of this handy stud finder to work in plastered walls and lathed walls? Of course, you shouldn't, as it does its job perfectly well.
In order to detect the presence of ferrous metals easily, all you have to do is by turning it on while it's in your hand and it will detect, but this may not work for non-ferrous metal detection as you'd have to place it against the wall.
2. Perfect Scanning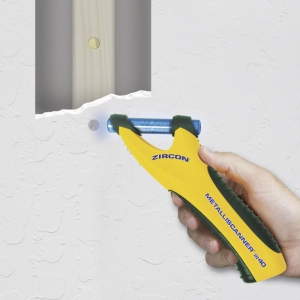 This product is quite great for work tool as to the fact that you can use it for the various slot of work awarded – provided you are a contractor. These are what you can use it for: pinpointing, wide-scanning, and scanning through lathed and plastered walls.
Pinpoint scanning: This stud finder locates metals with small size. The ledge of this gadget does that, it has a pointed round shape at it sided part of its edge which is sensitive to small metals.
Wide scanning is used in locating wider metal positions as you can just tilt the gadget against the wall, then the light moves downward and upward flickering so fast at the one-sided part of its handle, then simultaneously giving sound (this is the indicator when metal is seen).
3. Well Packaged
The Zircon Metalliscanner M40 comes with an extra battery in its package for maximum use. This will help you as a hobbyist to use it effectively and save some money also. This gadget's battery is well built with a possession of 9volts.
4. Nice Sounds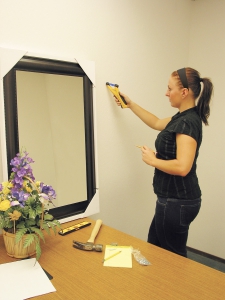 The blue coil on the gadget is so sensitive that it astutely sends the signal all over to the gadget and the handy gadget begin to beep.
In order to get an accurate reading, once the gadget beeps take the gadget off the spot, then re-position it in the same location, if it does beep it means the reading is accurate. It's good for detecting nails and other metallic bodies.
5. Great Penetrating Power
Plastered and lathed wall is known to render most of the digital stud finder useless. That's no more an issue as you can now use this to detect metals in wood, find studs in lathed and plastered wall, also finding rebar in concrete walls.
The major reason why professionals use this gadget is that it gives details on where stud starts, the center and where it ends. It has high penetrating poor with accurate readings.
Check The Latest Price on Amazon, Now!
Why Should You Use Zircon MetalliScanner M40?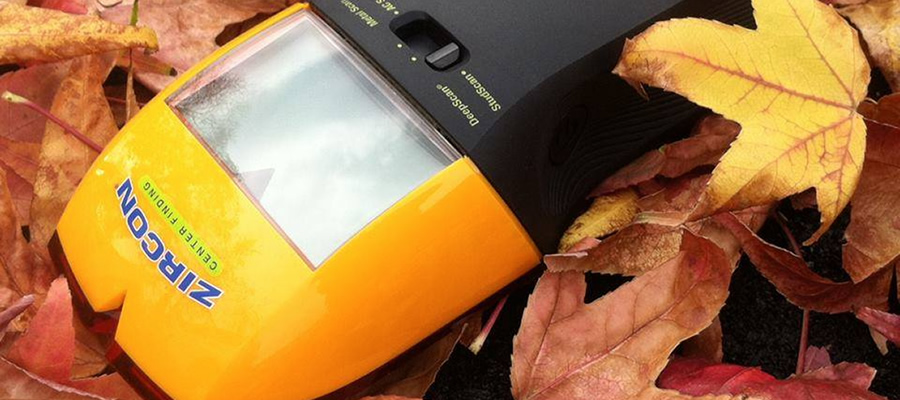 1. Great Quality
You never can underestimate the importance of this product with its great unfailing features. It's mostly used by experts because it lasts long and gives accurate inferences.
2. Cheap
The zircon metalliScanner product cost $30 on Amazon. It can be used by home development hobbyist as it gives them great solace when it comes to finding studs around the house corners.
3. Great for Contract Works
Every Artisan or carpentry work demands great diligence for neat work and awesome job, and finding this possible could be daunting especially when one is using a bad working tool. That's why many persons have recommended this product for project work. Not for fancy sake but for a neat job.
4. Easy to Use
You sincerely don't need to read the manuals before using it, when you can only start by switching it on (zircon products' manuals are installed in DVD disk). Great and diligent use of this product prevents spoilage. It's advisable to keep it in a cool and safe place.
5. Attractive
Mere looking at it from afar, the classy handy shape with its fascinating yellow/strip black color makes one speechless and seems eye-catchy. A local-catapult-like shape product, the blue coil crowns the two slant separated columns with a nice handy shape that will intrigue you to the optimum state.
PROS
Easy to use.
Very versatile
Highly recommended to professional contractors.
This product gives accurate result when used
A good metal finding
It indicates the start and the end of studs.
Portable to use.
It has high penetrating power and great for stud finding in plastered/lathed walls.
FAQ – Frequently Asked Questions
What is in this product's package?
Answer: A 9volt battery.
How reliable is this product?
Answer: Nice!! Its sensitivity is amazing as to the fact that it detects small metals, its portability is incomparable with the fact that it fits toolbox and its penetrating power is really different and unique as this helps it in detecting metals.
Can it work for lathed walls?
Answer: Absolutely, it does work very well.
How can I get this?
Answer: Contact them through their websites.
I tried using it for complex surfaces both it didn't work?
Answer: In detecting magnetic metals (ferrous), use it for walls which thickness doesn't exceed 2inches why 4inches for non-magnetic metals.
Final Verdict
This is the conclusion of the Zircon MetalliScanner M40 review, we intend to impugn everyone who is either a hobbyist or a professional contractor to use a product which is great in use, handy and high great detecting power, in order to give a neat and perfect job.
Not bulky and cheap with an Amazon review of 4.5 (positive). It's one of the best product that one would ever use with this great amazing features. Mere talks are not enough but personal experience is the best. With its cheap price, you can just give a try and you'll never regret it.